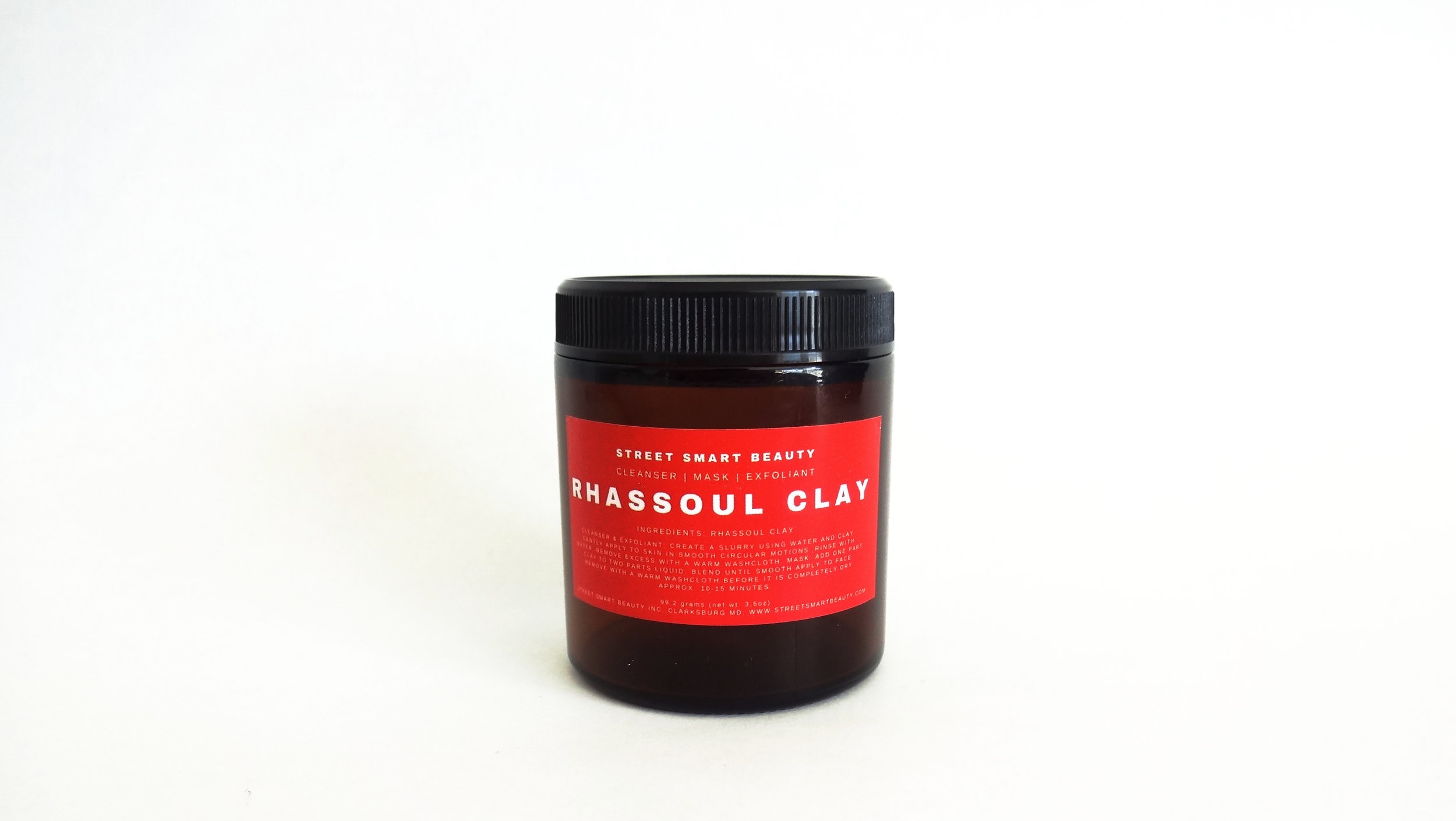 Rhassoul Clay
Cleanser. Mask. Exfoliant.
99.2 grams (3.5 ounces)
Sometimes your skin needs a reset, and rhassoul clay definitely delivers. We like to think of her as the Goldilocks of clays. Not too weak, not too strong, simply perfect. We love the deep cleansing and gentle exfoliating properties of this clay. Used as a cleanser, exfoliator or mask, rhassoul clay will leave your skin feeling perfectly balanced.
Ingredients: Rhassoul Clay
Rhassoul clay doesn't absorb, it adsorbs! We think that is pretty cool! Rhassoul clay adsorbs non-ionic organic compounds which are chemical bonds that cannot be dissolved in water, such as sebum, oil based make-up and dirt and grime. Our Rhassoul clay cleanses and exfoliates without leaving the skin feeling overly tight and stripped of moisture. Plus it delivers minerals such as silica and magnesium to the skin, which may reduce dryness and flakiness while improving skin texture, elasticity and clarity. Want to learn more about natural skin care ingredients? Joins us for an SSB class!
Cleanser & Exfoliant: Create a slurry using water and clay. Gently apply to skin in smooth circular motions. Rinse with water. Remove excess cleanser with a warm damp washcloth.
Mask: Add one part clay to two parts liquid. (We love to use hydrolat, herbal tea or coconut milk.) Blend until smooth apply to face. Leave on for approximately 10-15 minutes and remove with a warm damp washcloth before the mask is completely dry.
Those with sensitive may experience some irritation when applying clay to the body. Perform a small patch test to check your skin sensitivity.
Recommended for external use ONLY! Keep out of reach of children and pets. Consult a certified healthcare professional if you are pregnant, undergoing medical treatment. Avoid putting products directly in eyes and other sensitive areas. If contact occurs rinse with water. This product is not intended to cure, treat or prevent any disease.
Store products in a cool dark place.
Statements have not been evaluated by the FDA.